Welcome to
barn house

physiotherapy

Physiotherapy delivers a vast array of treatment techniques which help to restore and improve body movements and functions.

Psychological health is enhanced by physical wellbeing and at barn house physiotherapy the treatment is as individual as you are.
Jacqueline's notes

+++++ (Photo Jacqueline Knox © Verbier)
Having just returned from ski-ing in the Swiss Alps it made me realise the importance of breathing, balance and strength when it comes to ski-ing.
Strength
Being strong in our centre/core enables us to be able to balance more effectively and adjust our bodies to those minor unexpected movements that happen on the slopes! The spine naturally rests in its neutral position, neither too arched with the bottom sticking out or too flat with the bottom tucked under. This 'neutral' position enables the muscles around the spine and pelvis to work effectively and absorb shock. For ski-ing the weight is shifted slightly forwards over the front of your feet and your core should work naturally to support and stabilise you from underneath. Exercises such as lunges, squats and bridge strengthen the gluteal(bottom) muscles along with the core.
Balance
Proprioception is the body's awareness of where it is in space (spatial awareness). This spatial awareness is fundamental for when visibility is poor on the slopes. Initially try balancing by just standing still with your eyes closed for 1 minute. Make sure you are safe and have something to grab or hold onto if you feel unsteady. Progress this to standing on one leg with your eyes closed and then progress further to an unstable surface such as a wobble cushion. The more spatial awareness we have, the less likely we are to fall.
Breathing
Using breath to help our movements is fundamental and there is always a tendency to hold our breath when we are anxious and on that steep slope! This year I had really worked on my breathing control and I found breathing into my turns helped my control and stability throughout the turn. Effective breathing not only decreases anxiety but also helps with a more fluid movement so that the general overall movement is more natural.
These 3 things if practised regularly before going ski-ing will help you have more control on those slopes……………………….Have a good ski !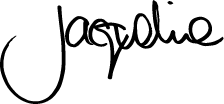 bh products
bh oils are designed for the clinic by aromatherapist Lady Lesley Addison using only natural ingredients
more >

---
How barn house can help you
Sports injuries and other conditions such as:
ARTHRITIS
NECK RELATED HEADACHE
BACK PAIN
SCIATICA
SHOULDER PAIN
LOCKED JOINTS
BACK PAIN DURING PREGNANCY
WHIPLASH INJURIES
NECK PAIN
PAIN & STIFFNESS POST FRACTURE
PAIN & STIFFNESS POST ORTHOPAEDIC SURGERY
SOME TYPES OF INCONTINENCE
can be treated by physiotherapy...
more >
---
barn house books
Body control pilates manual
This is the complete colour, illustrated guide to total well being the Body Control Pilates way.
more >

---
Pilates Pregnancy Guide
A unique programme packed with good advice on how to keep you healthy and toned throughout your pregnancy.
more >

---

Garden your way to health and fitness
Pilates principles are at the heart of the step by step sequences that illustrate the safe way to carry out everyday tasks in the garden
more >