Welcome to
barn house

physiotherapy

Physiotherapy delivers a vast array of treatment techniques which help to restore and improve body movements and functions.

Psychological health is enhanced by physical wellbeing and at barn house physiotherapy the treatment is as individual as you are.
Jacqueline's notes

Going for a walk is one of the most powerful and easiest changes you can make to your health and wellbeing. Joanna Hall has developed a training method to teach people to walk naturally using their body efficiently. Her system lengthens and strengthens multiple muscle groups based on posture and technique. To perfect her technique there are 3 levels: Level 1 is technique and posture, Level 2 core and tone and Level 3 pace and fitness. Walking should be relaxed and flowing, too many of us hunch our shoulders, round our spines and thus prevent the natural flowing rotational movement of the spine. Breathing properly is fundamental, by opening up in the shoulders and chest area the breathing becomes more effective. You need to stride out but in a relaxed flowing manner using the bottom muscles to propel you forwards so that your body is active. See Joanna Hall's website for more details ( Walkactive.com)..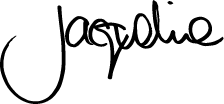 bh products
bh oils are designed for the clinic by aromatherapist Lady Lesley Addison using only natural ingredients
more >

---
How barn house can help you
Sports injuries and other conditions such as:
ARTHRITIS
NECK RELATED HEADACHE
BACK PAIN
SCIATICA
SHOULDER PAIN
LOCKED JOINTS
BACK PAIN DURING PREGNANCY
WHIPLASH INJURIES
NECK PAIN
PAIN & STIFFNESS POST FRACTURE
PAIN & STIFFNESS POST ORTHOPAEDIC SURGERY
SOME TYPES OF INCONTINENCE
can be treated by physiotherapy...
more >
---
barn house books
Body control pilates manual
This is the complete colour, illustrated guide to total well being the Body Control Pilates way.
more >

---
Pilates Pregnancy Guide
A unique programme packed with good advice on how to keep you healthy and toned throughout your pregnancy.
more >

---

Garden your way to health and fitness
Pilates principles are at the heart of the step by step sequences that illustrate the safe way to carry out everyday tasks in the garden
more >