Welcome to
barn house

physiotherapy

Physiotherapy delivers a vast array of treatment techniques which help to restore and improve body movements and functions.

Psychological health is enhanced by physical wellbeing and at barn house physiotherapy the treatment is as individual as you are.
Jacqueline's notes

Movement matters has been a core philosophy of bh physiotherapy from its very beginning in 1996. I must admit that I have been much slower to be mindful of nutrition. The 'French influence' helps to steer me away from processed food but it was not until I visited Jane Clarke in Harley Street that I really began to reflect on why I eat what I eat. Jane Clarke's book 'Nourish' and Amelia Freer's book 'Eat, Nourish, Glow' are full of advice about how we must "nourish" ourselves with good nutrition. It is fundamental to our health just like moving. Both authors advise changing habits slowly as our eating habits are mostly psychological and we need to take baby steps....just like starting to exercise. In summary:If you are eating too much sugar try and avoid the daily drip feed. Start to cut out sugary 'treats' that will actually make you more tired. Be mindful of how much sugar you eat on a daily basis and start by reducing it. Avoid alcohol daily. Try and limit it to two nights per week. If you drink cows milk try and buy organic or try alternatives such as almond, soya and coconut milk. Eat your greens. Similar to exercise, work out what your weaknesses are, strengthen them by giving whatever it is up! According to Amelia Freer we should ' avoid packets and promises' and eat real food. We should buy ingredients not meals. Your health must start with real food and good nutrition. Thanks to Jane Clarke I changed my sugar habit by making purees to add to yoghurt, a simple but effective change. I recommend buying both books. They will both help to change your eating habits and start your journey on the way to better nutrition and better health. This article is for interest and advice only as I am a physiotherapist not a nutritionist. Both authors are qualified nutritionists.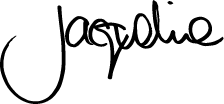 bh products
bh oils are designed for the clinic by aromatherapist Lady Lesley Addison using only natural ingredients
more >

---
How barn house can help you
Sports injuries and other conditions such as:
ARTHRITIS
NECK RELATED HEADACHE
BACK PAIN
SCIATICA
SHOULDER PAIN
LOCKED JOINTS
BACK PAIN DURING PREGNANCY
WHIPLASH INJURIES
NECK PAIN
PAIN & STIFFNESS POST FRACTURE
PAIN & STIFFNESS POST ORTHOPAEDIC SURGERY
SOME TYPES OF INCONTINENCE
can be treated by physiotherapy...
more >
---
barn house books
Body control pilates manual
This is the complete colour, illustrated guide to total well being the Body Control Pilates way.
more >

---
Pilates Pregnancy Guide
A unique programme packed with good advice on how to keep you healthy and toned throughout your pregnancy.
more >

---

Garden your way to health and fitness
Pilates principles are at the heart of the step by step sequences that illustrate the safe way to carry out everyday tasks in the garden
more >