Welcome to
barn house

physiotherapy

Physiotherapy delivers a vast array of treatment techniques which help to restore and improve body movements and functions.

Psychological health is enhanced by physical wellbeing and at barn house physiotherapy the treatment is as individual as you are.
Jacqueline's notes

October is the perfect time to start a new health kick. A few weeks ago I found myself on a Matt Roberts training day for added motivation to my regime and it was truly inspirational. Since then I have added running up hills into my normal 5k run to get some HIIT (High Intensive Interval training). Walking and running do not have to take hours- the important thing is just to make it part of your day. This week i took a few days off and went up to Northumberland for those fantastic big skies and of course hills! (See photo)If you run regularly then some 30 second sprints up hills will push you into this HIIT zone. On the days that I did not run I made sure that I had a walk before breakfast known as cardio fast, (exercising before eating). The hilly bit gets your heart rate up and pushes you harder so that you end up burning fat for longer. The key thing is just to start slowly and to make walking part of your day and then slowly increase the time and/ or the hill. If you pace yourself and increase your load or distance 10% each week then the body should adapt slowly to this gradual increase in loading. The important thing is to give yourself time to recover at the top of the hill before starting off again. This allows your heart to come back down to near its normal resting pulse. This article is for advice only and if you have any concerns or a history of heart issues then discuss with your GP before starting any new exercise regime. Stop if you feel too breathless, lightheaded or dizzy.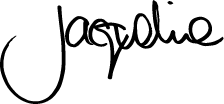 bh products
bh oils are designed for the clinic by aromatherapist Lady Lesley Addison using only natural ingredients
more >

---
How barn house can help you
Sports injuries and other conditions such as:
ARTHRITIS
NECK RELATED HEADACHE
BACK PAIN
SCIATICA
SHOULDER PAIN
LOCKED JOINTS
BACK PAIN DURING PREGNANCY
WHIPLASH INJURIES
NECK PAIN
PAIN & STIFFNESS POST FRACTURE
PAIN & STIFFNESS POST ORTHOPAEDIC SURGERY
SOME TYPES OF INCONTINENCE
can be treated by physiotherapy...
more >
---
barn house books
Body control pilates manual
This is the complete colour, illustrated guide to total well being the Body Control Pilates way.
more >

---
Pilates Pregnancy Guide
A unique programme packed with good advice on how to keep you healthy and toned throughout your pregnancy.
more >

---

Garden your way to health and fitness
Pilates principles are at the heart of the step by step sequences that illustrate the safe way to carry out everyday tasks in the garden
more >