Welcome to
barn house

physiotherapy

Physiotherapy delivers a vast array of treatment techniques which help to restore and improve body movements and functions.

Psychological health is enhanced by physical wellbeing and at barn house physiotherapy the treatment is as individual as you are.
Jacqueline's notes

According to recent press releases this week rowing is making a comeback. As a GB Rowing physiotherapist for many years (1999-2008)I can confirm that rowing is a really demanding form of exercise requiring strength, endurance, flexibility in certain muscle groups and a high skill level of co-ordination and balance to do all of this whilst on an unstable surface - water! For me this is what made the sport so interesting and hence why rowers tend to be considered as some of the fittest athletes as it requires this demanding skill set.
The ergo (rowing machine) is a total body workout but like all machines in the gym you need to be shown how to use it properly. Once you have been taught the correct technique it is an effective cardio workout which helps with overall body conditioning and fat loss. The ergo's adaptability means that it can be used for short sprints (HIIT) or long endurance (LISS) depending on your goals, either way it is a tough workout. Make sure you push with your legs rather than pull too much with the arms and use the core for strength. This technique takes some getting use to so remember to start slowly get the technique correct and then build up gradually.
Ergo's can be used as part of an overall fitness training and I regularly use one in the gym when I am doing my strength & conditioning training as a break from weights and to do some quick effective cardiovascular work to maintain my heart beat up in a higher zone for effective training.
Rowing is a fantastic sport for both male and female. Rowing also has a special category known as 'adaptive rowing' for those with physical disabilities.
https://www.britishrowing.org.uk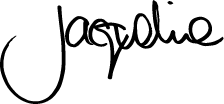 bh products
bh oils are designed for the clinic by aromatherapist Lady Lesley Addison using only natural ingredients
more >

---
How barn house can help you
Sports injuries and other conditions such as:
ARTHRITIS
NECK RELATED HEADACHE
BACK PAIN
SCIATICA
SHOULDER PAIN
LOCKED JOINTS
BACK PAIN DURING PREGNANCY
WHIPLASH INJURIES
NECK PAIN
PAIN & STIFFNESS POST FRACTURE
PAIN & STIFFNESS POST ORTHOPAEDIC SURGERY
SOME TYPES OF INCONTINENCE
can be treated by physiotherapy...
more >
---
barn house books
Body control pilates manual
This is the complete colour, illustrated guide to total well being the Body Control Pilates way.
more >

---
Pilates Pregnancy Guide
A unique programme packed with good advice on how to keep you healthy and toned throughout your pregnancy.
more >

---

Garden your way to health and fitness
Pilates principles are at the heart of the step by step sequences that illustrate the safe way to carry out everyday tasks in the garden
more >