Welcome to
barn house

physiotherapy

Physiotherapy delivers a vast array of treatment techniques which help to restore and improve body movements and functions.

Psychological health is enhanced by physical wellbeing and at barn house physiotherapy the treatment is as individual as you are.
Jacqueline's notes

Strength not Length
As an ex Dancer/Gymnast I have always been flexible. A few years ago (2013) a Conference on Lumbar Spine Pain and Pelvic Pain in Dubai changed my thinking more towards strength. An Australian Physiotherapist presented his research on Strength and Conditioning in Women over 40. Strength training- using your body as a weight or lifting weights could be a game changer for women. Strength training underpins our health and ultimately good form and performance. Since then I have regularly gone to the Matt Robert's Gym in Chelsea and worked out with Richard and Tony on my strength. It has made a huge difference to be able to sprint uphill!
Increasing muscle strength will make a difference to your body definition and cardiovascular training. Strengthening exercises also help to counteract the effects of a slower metabolism and weight gain. So girls...hit the gym or the garden just make sure you are doing some regular resistance training.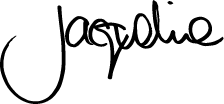 bh products
bh oils are designed for the clinic by aromatherapist Lady Lesley Addison using only natural ingredients
more >

---
How barn house can help you
Sports injuries and other conditions such as:
ARTHRITIS
NECK RELATED HEADACHE
BACK PAIN
SCIATICA
SHOULDER PAIN
LOCKED JOINTS
BACK PAIN DURING PREGNANCY
WHIPLASH INJURIES
NECK PAIN
PAIN & STIFFNESS POST FRACTURE
PAIN & STIFFNESS POST ORTHOPAEDIC SURGERY
SOME TYPES OF INCONTINENCE
can be treated by physiotherapy...
more >
---
barn house books
Body control pilates manual
This is the complete colour, illustrated guide to total well being the Body Control Pilates way.
more >

---
Pilates Pregnancy Guide
A unique programme packed with good advice on how to keep you healthy and toned throughout your pregnancy.
more >

---

Garden your way to health and fitness
Pilates principles are at the heart of the step by step sequences that illustrate the safe way to carry out everyday tasks in the garden
more >