Welcome to
barn house

physiotherapy

Physiotherapy delivers a vast array of treatment techniques which help to restore and improve body movements and functions.

Psychological health is enhanced by physical wellbeing and at barn house physiotherapy the treatment is as individual as you are.
Jacqueline's notes
It is Chelsea Flower Show this week and the theme is how plants can make you feel healthier and improve people's lives through design. Gardens are the perfect haven to escape from the stresses of everyday life.
The Japanese are familiar with immersing themselves in green by going 'forest bathing' or 'shinrin-yoku' which involves going out into the woodlands and letting go of stress. Apparently essential oils in woods and plants, that they emit to protect themselves, can have a beneficial effect on our immune systems. According to research the stress hormone, cortisol is lowered after a half hour forest visit.
Learning how to breathe effectively can further help to reduce stress. These effective breathing techniques do need practice just like a physical skill. This could eventually lead to a calmer breathing that you can draw upon in times of stress. Exercising in this 'Green Gym' could include some resistance work' push ups on a tree trunk, squats or even pushing that lawnmower!..........so enjoy the benefits that plants and great design have to offer and listen to the attached podcast where I talk about the benefits of gardening. Sponsored by M&G Investments.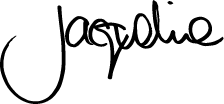 bh products
bh oils are designed for the clinic by aromatherapist Lady Lesley Addison using only natural ingredients
more >

---
How barn house can help you
Sports injuries and other conditions such as:
ARTHRITIS
NECK RELATED HEADACHE
BACK PAIN
SCIATICA
SHOULDER PAIN
LOCKED JOINTS
BACK PAIN DURING PREGNANCY
WHIPLASH INJURIES
NECK PAIN
PAIN & STIFFNESS POST FRACTURE
PAIN & STIFFNESS POST ORTHOPAEDIC SURGERY
SOME TYPES OF INCONTINENCE
can be treated by physiotherapy...
more >
---
barn house books
Body control pilates manual
This is the complete colour, illustrated guide to total well being the Body Control Pilates way.
more >

---
Pilates Pregnancy Guide
A unique programme packed with good advice on how to keep you healthy and toned throughout your pregnancy.
more >

---

Garden your way to health and fitness
Pilates principles are at the heart of the step by step sequences that illustrate the safe way to carry out everyday tasks in the garden
more >