Welcome to
barn house

physiotherapy

Physiotherapy delivers a vast array of treatment techniques which help to restore and improve body movements and functions.

Psychological health is enhanced by physical wellbeing and at barn house physiotherapy the treatment is as individual as you are.
Jacqueline's notes

I went to triyoga in Chelsea, London last Sunday for a masterclass in yoga for hormones.......
It was amazing. the studio was flooded with light and we spent 2 hours lengthening, strengthening and breathing with flow.......I came out feeling super relaxed and very calm. The idea behind it was to work on the aspects of Yoga that calm the nervous system down, hence why we worked on breathing with flow.
I will be running a masterclass on 'Movement and flow for stress' on Wednesday 20th December where you can learn to do movements that are targeted at relieving stress and calming the nervous system down. Please ring 01780 740242 to reserve your place.
Emily is running some extra drop in Pilates classes in December and early January in order to keep everyone moving who cannot attend regular classes at bh physiotherapy.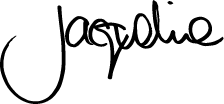 bh products
bh oils are designed for the clinic by aromatherapist Lady Lesley Addison using only natural ingredients
more >

---
How barn house can help you
Sports injuries and other conditions such as:
ARTHRITIS
NECK RELATED HEADACHE
BACK PAIN
SCIATICA
SHOULDER PAIN
LOCKED JOINTS
BACK PAIN DURING PREGNANCY
WHIPLASH INJURIES
NECK PAIN
PAIN & STIFFNESS POST FRACTURE
PAIN & STIFFNESS POST ORTHOPAEDIC SURGERY
SOME TYPES OF INCONTINENCE
can be treated by physiotherapy...
more >
---
barn house books
Body control pilates manual
This is the complete colour, illustrated guide to total well being the Body Control Pilates way.
more >

---
Pilates Pregnancy Guide
A unique programme packed with good advice on how to keep you healthy and toned throughout your pregnancy.
more >

---

Garden your way to health and fitness
Pilates principles are at the heart of the step by step sequences that illustrate the safe way to carry out everyday tasks in the garden
more >